Parent Portal
01738 634106
41 Viewlands Terrace, Glasgow Road, Perth, PH1 1DA
Staff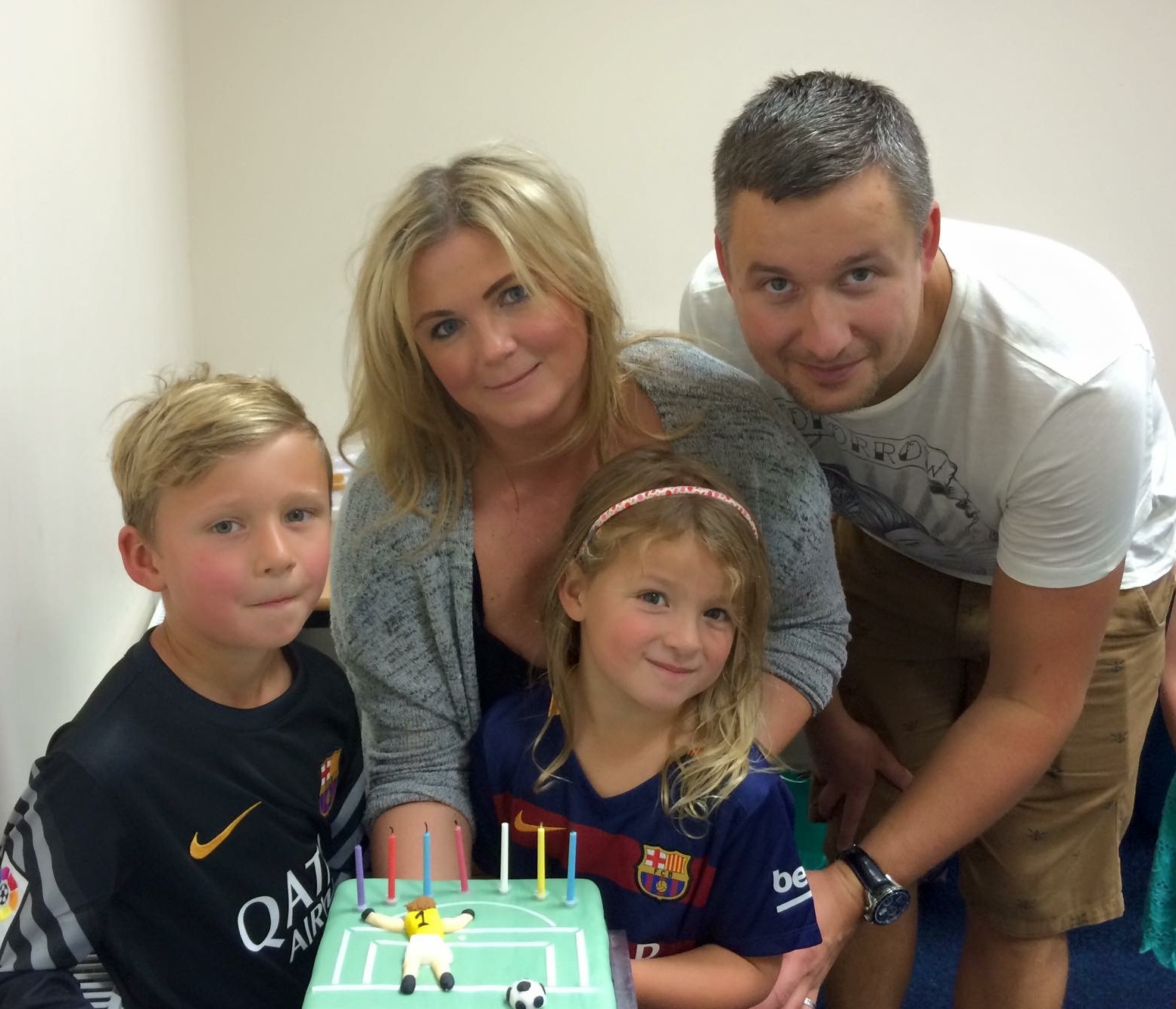 Emma Wilson
Hi there, I am the owner of Fair City Munchkins, which was set up in 2015. Since then I have worked hard to build a nursery to a very high standard where children are happy and enjoy our fun and educational activities whilst being surrounded by happy and caring staff.
I have developed the nursery layout to meet the needs of the children and to provide the most functional space. The nursery benefits from two dedicated sleep rooms; the best educational furniture for the children; home cooked food; and large secure outdoor spaces. This nursery compliments what I believe are the fundamental for any nursery.
As a mother of two I am aware of how important it is to have dedicated and caring staff who put the children first and we have benefitted from the great Nursery Practitioners that we have employed.
Karen Dow
Karen Dow
BA Childhood Practice
SVQ Level 4 Children's care, learning and development
HNC Childcare and Education
Baby & Child First Aid
Level 3 Food Safety and Hygiene
"I have 13 years experience working within the early childcare sector. I find working with children highly rewarding. My highlight would be that every day is different and brings with it exciting new experiences and challenges that I can share with the children. I enjoy working alongside the staff team at Fair City Munchkins to ensure we maintain a first class nursery environment, where the children are happy and content and have lots of fun and stimulating learning experiences and opportunities."
Jayah Hope Currie
Jayah Miller-Archibald
Early Years Practitioner
HNC Early Education and Childcare
Working towards BA Child and Youth Studies
"I have worked in the childcare sector for 2 years. I enjoy working in childcare as I find it a stimulating and rewarding job, I enjoy being able to get involved in the outdoors and exploring our environment with the children. At Fair City Munchkins we provide exciting, fun and stimulating learning that promotes new experiences for the children."
Natalie Dunnett
Natalie Dunnett
Early Years Practitioner
SVQ Level 3 Children and Young People
"I have 4 years experience working with children. I love working with children as it is very rewarding and there is always new experiences to be learnt. I particularly enjoy working with the children outdoors to ensure that they are meeting their health and well being needs. The facilities that we have at Fair City Munchkins allows me to provide exciting new experiences that assist the children in their on going learning and development."
Shannon Sloan
Shannon Sloan
Early Years Practitioner
HNC Early Education and Childcare
"This is my first role working in a childcare setting since completing college, I have previously worked with children with additional support needs, I find working with children a rewarding experience each day. Watching children grow up and learn new things allows me to feel that I am doing well within my role. I like to provide children with new learning experiences and activities."
Susan Thomson
SVQ Level 3 Children's care, learning and development
I have worked in child care for 12 years. I enjoy doing a variety of messy play activities and different arts and crafts with the children. I enjoy working with and supporting children and their families to meet their development needs.
Everyday I leave Fair City Munchkins with a big smile on my face as I feel that I have helped the children to achieve and have provided them with new experiences.